Trick or Treat in the Business District
October 31, 2018 @ 12:00 am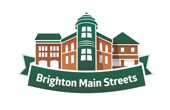 Dressed in costume, local children visit each business that displays the orange "trick or treat" sign from 3:00 pm to 5:00 pm on Wednesday, October 31. The route starts at Boston Police Station D14 and heads down Washington Street toward Oak Square where the YMCA will host a pizza party for neighborhood
families.
Brighton Main Streets and the Brighton Board of Trade sponsor the 23nd Annual Business District Trick or Treat in partnership with Boston College, Boston
University, the Oak Square YMCA and Boston Police Station D14 (Allston-Brighton).