2018 Annual Gala: Roaring Twentieth Party
November 9, 2018 @ 12:00 am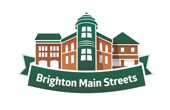 You're Invited to our Roaring Twentieth Party!
Join us in celebrating our 20th Anniversary.
It'll be a rip ROARING, raging, hootenanny, box social of a good time. Test Lady Luck at a casual blackjack or poker table (there'll be roulette and craps
too if you find that the bees knees). And of course, it wouldn't be a true Prohibition party without plenty of local eats, and a sip or two of some
giggle water.
Even though we're telling you where to find our speakeasy, you'll need to RSVP for the password to get in.
Gala Tickets: $75.00 (includes "funny money" for casino games, music, a small-plate style dinner, and a drink at our speakeasy)
HOW TO FIND THE PARTY.
Head up the street where the A line trolley tracks used to be. Hang a Louie and head down the old cattle path. But don't lollygag too much, you'll want
to get there in time to cut a rug.
And did we mention, you can store your Model A in the parking garage next door for FREE?
HERE'S THE DEAL…
100% of your donation will go directly into the community.
Your donations are critical, providing revitalization projects needed to make Brighton an even better place to live, dine, shop, and play. Programs such
as storefront improvements, free concerts in the park, and new innovative wayfinding signage are only possible with your support. Through the generosity
of New Balance, the event's Premier Sponsor, your donation will power the work of our volunteer based organization.
Event Premier Sponsor

INTERESTED IN BECOMING A SPONSOR?
As a sponsor, your partnership will make a greater impact helping to bring community programs into our neighborhood throughout the year. Programs such as Brighton Sounds concerts in the park, holiday lights along Washington Street, outdoor movies as well as business assistance, like exterior signs & free legal advice. There are 4 levels of sponsorship available, each with its own benefits. Choose the one that's right for you.
or download the sponsorship form and return it to us.