Established in 1997, Brighton Main Streets was one of many Boston neighborhoods to implement a Main Streets district after the success of Main Streets America's UrbanMain Program launch in Boston. Since then, the Brighton Main Streets business district has strived to maintain its attractive, vibrant, and pedestrian-friendly commercial center. It is comprised of two neighborhood hubs located along Washington Street– Brighton Center and Oak Square. The area includes over 150 small businesses and independent restaurants as well as a YMCA health club, two libraries, a police station and district court house.
Families, young professionals, and students all make Brighton their home because of its small town feel with big city amenities. Historic homes and "triple-deckers" line the streets of this charming neighborhood, located in the northwest corner of Boston.
Mission Statement: Brighton Main Streets is dedicated to the improvement of Brighton's neighborhood commercial district and quality of life in the community. We strive to enhance the appearance of our stores, diversify the business mix and services in our community, keep our neighborhood clean, and promote Brighton as a destination within the city of Boston while encouraging residents to support the local economy.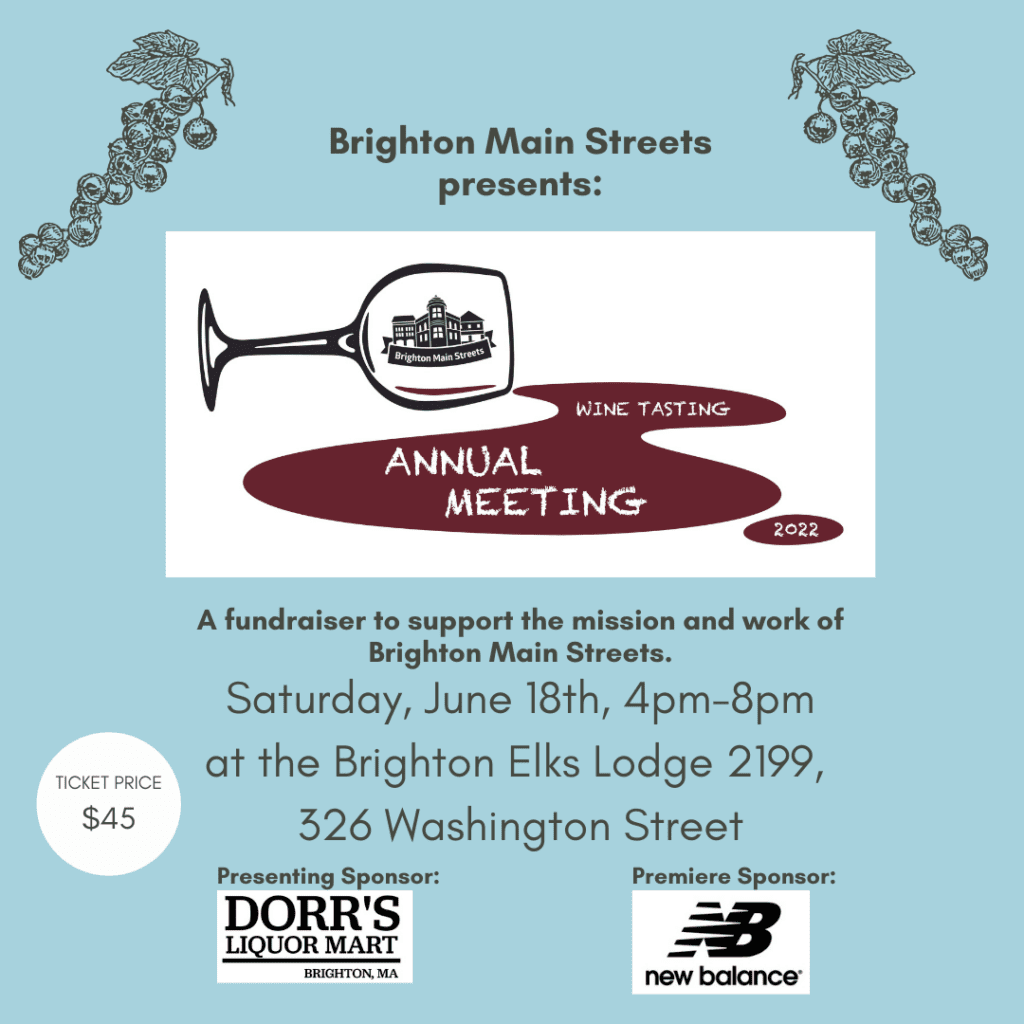 Brighton Main Streets Annual Meeting – Wine Tasting
This year, Brighton Main Streets' Annual Meeting will help raise funds for projects and programming that BMS has lined up for next year. Presented by Dorr's Liquor Mart, the event [...]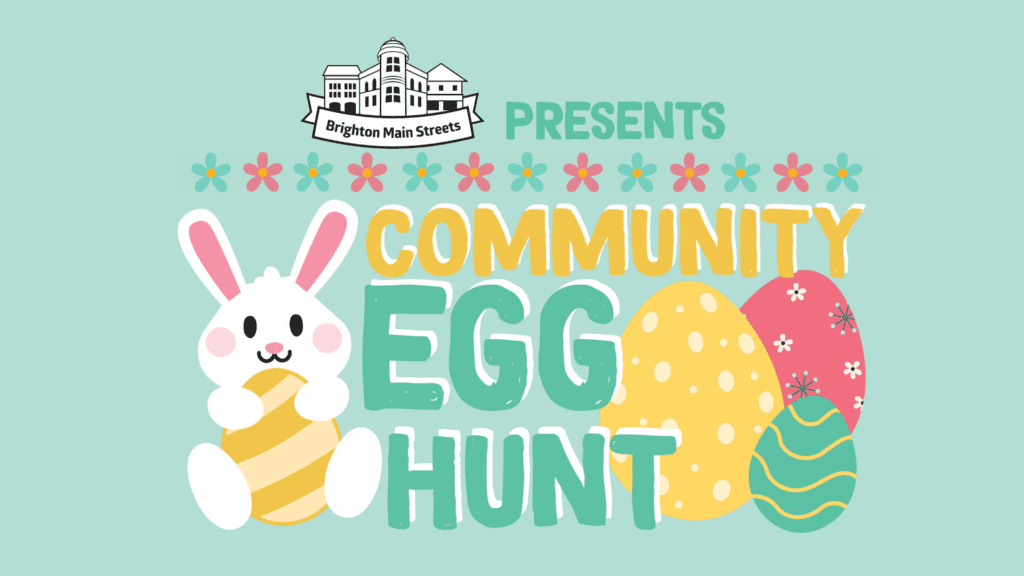 Brighton Main Streets' Community Egg Hunt
Join us on Saturday, April 16th, for the Annual Community Egg Hunt! The event starts at 9:00 AM at the Brighton Center Commons. BMS will provide bags for Egg gathering. [...]
Brighton Main Streets regularly sponsors and advertises community events. Check out what's coming up!