Community Egg Hunt
April 15, 2017 @ 12:00 am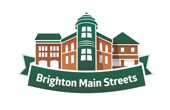 Every year, hundreds of children ages 2-10 gather in Brighton to scoop up Easter eggs. This tradition was started over 50 years ago by the McCarthy family, and it is continued today by Steve McCarthy and his daughter Molly. No one goes home empty handed. The day is never complete without
a visit from the Easter Bunny himself.
Gather in the parking lot at Sisters of St. Joseph, 637 Cambridge Street, Brighton. Festivities start at 11am, and the egg hunt
is promptly at 11:30am!
Brighton Main Streets has made this event possible in past years with cooperation of Boston Main Streets, CVS, Dunkin Donuts, Sisters of St. Joseph and
of course the McCarthy family.
We'll be looking for you this year. Don't forget to bring your basket.