Commercial Leasing Workshop
April 24, 2017 @ 12:00 am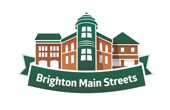 Location: Brighton Public Library 40 Academy Hill Rd, Brighton, MA 02135
Register here: https://www.eventbrite.com/e/commercial-leasing-workshop-tickets-33524809608
Partners: City of Boston, Office of Economic Development, Brighton Branch of the Boston Public Library
Attendees will learn practical information on basic commercial leases, rights of tenants, responsibilities of landlords, as well as lease negotiating tips.
This workshop will address concerns of current and future commercial lease holders.
Presenter: Daily General Counsel. Daily General
Counsel assists businesses in the use of legal tools to solve problems that often can arise in operations, sales, administration and growth. They engage,
educate and empower their clients. Jan Glassman and Joel Sowalsky are licensed attorneys in multiple states, and they each have more than 30 years
of experience representing small businesses.