Outdoor Movie Night: Up! (PG)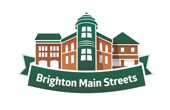 Sponsored by Rockland Trust.
Disney/Pixar's Up! is centers on an elderly widower named Carl Fredricksen (Ed Asner) and an earnest young "Wilderness Explorer" (a fictional youth group
similar to the Boy Scouts) named Russell (Jordan Nagai). By tying thousands of balloons to his home, 78-year-old Carl sets out to fulfill his dream
to see the wilds of South America and complete a promise made to his late wife, Ellie.
Presented by Brighton Main Streets, Boston Police Station D14, the Presentation Foundation School Community Center, and ABCD's Brighton Neighborhood Opportunity
Center.