Outdoor Movie Night: The Lion King
September 7, 2018 @ 12:00 am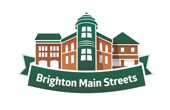 City on a Hill Church presents a back-to-school movie night: The Lion King.
Spread out your blanket, set up your chair and get ready to be transported to the savannah, where Simba, a young lion, is to succeed his father, Mufasa,
as King of the Pride Lands.

Promotional support for Brighton Common events provided by Brighton Main Streets.
Presented by: