Outdoor Movie Night: The Blues Brothers (R)
August 18, 2017 @ 12:00 am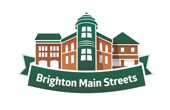 Sponsored by Rockland Trust.
Enjoy a classic movie and a cold beverage outdoors.
The story is a tale of redemption for paroled convict Jake and his brother Elwood, who set out on "a mission from God" to save from foreclosure the Catholic
orphanage in which they were raised. To do so, they must reunite their R&B band and organize a performance to earn $5,000 needed to pay the orphanage's
property tax bill.
Beverage service for 21+ (with a family-friendly general admission policy for those with supervised children).
Presented by Brighton Main Streets, Boston Police Station D14, the Presentation School Foundation Community Center, and ABCD's Brighton Neighborhood Opportunity
Center.