Outdoor Move Night: The Wizard of Oz (G)
September 8, 2017 @ 12:00 am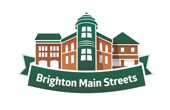 Sponsored by Rockland Trust.
When a tornado rips through Kansas, Dorothy and her dog, Toto, are whisked away to the magical land of Oz. They follow the Yellow Brick Road toward the
Emerald City to meet the Wizard. On the way, they meet a Scarecrow who needs a brain, a Tin Man missing a heart, and a Cowardly Lion who wants courage.
The wizard agrees to help Dorothy get back home but only if she can bring him the magical broom of the Wicked Witch of the West.
Presented by Brighton Main Streets, Boston Police Station D14, the Presentation School Foundation Community Center, and ABCD's Brighton Neighborhood Opportunity
Center.