Mayor Walsh's Allston-Brighton Coffee Hour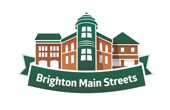 Coffee hours give residents the chance to speak with Mayor Walsh and staff from City departments.
Through these discussions, Mayor Walsh looks forward to hearing how the City of Boston can improve upon local parks, public areas, and City services.
We'll also have a suggestion box set up at each site. We'll have free coffee and breakfast treats provided by Dunkin', as well as fresh fruit from Star
Market. Each family will receive a flowering plant grown in the City's greenhouses as a gift from Mayor Walsh. Also, there will be a raffle with prizes
from Dunkin'.
More info here: https://www.boston.gov/departments/parks-and-recreation/neighborhood-coffee-hours