CANCELLED: Simple Staffing Solutions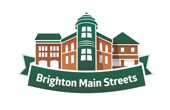 We have had to cancel this workshop. We apologize for any inconvenience.
8:00-8:30 am Breakfast & Networking

8:30-10:00 am Workshop Presentation
Having trouble finding quality employees to help your run your business? Spending too much time on recruiting?
At this workshop, you'll learn how to:
Produce crafty job descriptions
Plan advertising and social media strategies
Attract quality and loyal small business talent
Become a "talent acquisition whiz"!
Due to funding restrictions, this workshop is reserved for small businesses located in a Main Streets district.