Mayor On Main: Allston-Brighton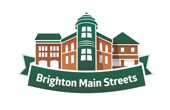 Each year the annual Boston Main Streets Awards aims to recognize an outstanding business owner and an outstanding volunteer from each of the 20 Main Streets districts. This year the Mayor will recognize award recipients during the "Mayor on Main" trolley tour. Mayor Walsh, members of his cabinet, department
heads, representatives from the BMS foundations and BMS boards will depart City Hall and visit award recipients at their place of business and/or in
their respective Main Street district.
This year's award recipients from the Brighton Main Streets district are:
Paula Grealish, Volunteer of the Year
Rockland Trust, Business of the Year
Event link: https://www.boston.gov/calendar/mayor-main-trolley-tour-day-4