Community Preservation Forum
February 26, 2018 @ 12:00 am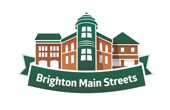 In 2016, Boston Voters approved the Community Preservation Act.
https://www.boston.gov/community-preservation-act
Come learn how the new CPA Fund will work – $20 million each year for parks, historic preservation and affordable housing! What are the priorities
for Brighton and Allston?
Presented by City of Boston Community Preservation and co-sponsored by the Allston Brighton CDC, Allston Village Main Streets, and the Harvard
Ed Portal.