AllBright Art Crawl
October 13, 2018 @ 12:00 am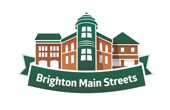 AllBright Art Crawl is a relaxed group bike ride covering about 5 miles during the afternoon of October 13. This free, family-friendly event will link
the two neighborhoods of Allston and Brighton through a guided cycling tour along with 10 free pedicabs. The afternoon's activities will be rounded
out by a variety of arts events planned for the weekend.
Presented by Brighton Main Streets and Allston Village Main Streets with funding provided by the Boston Main Streets Foundation.
var exampleCallback = function() {
console.log('Order complete!');
};
window.EBWidgets.createWidget({
// Required
widgetType: 'checkout',
eventId: '50752491067',
iframeContainerId: 'eventbrite-widget-container-50752491067',
// Optional
iframeContainerHeight: 425, // Widget height in pixels. Defaults to a minimum of 425px if not provided
onOrderComplete: exampleCallback // Method called when an order has successfully completed
});