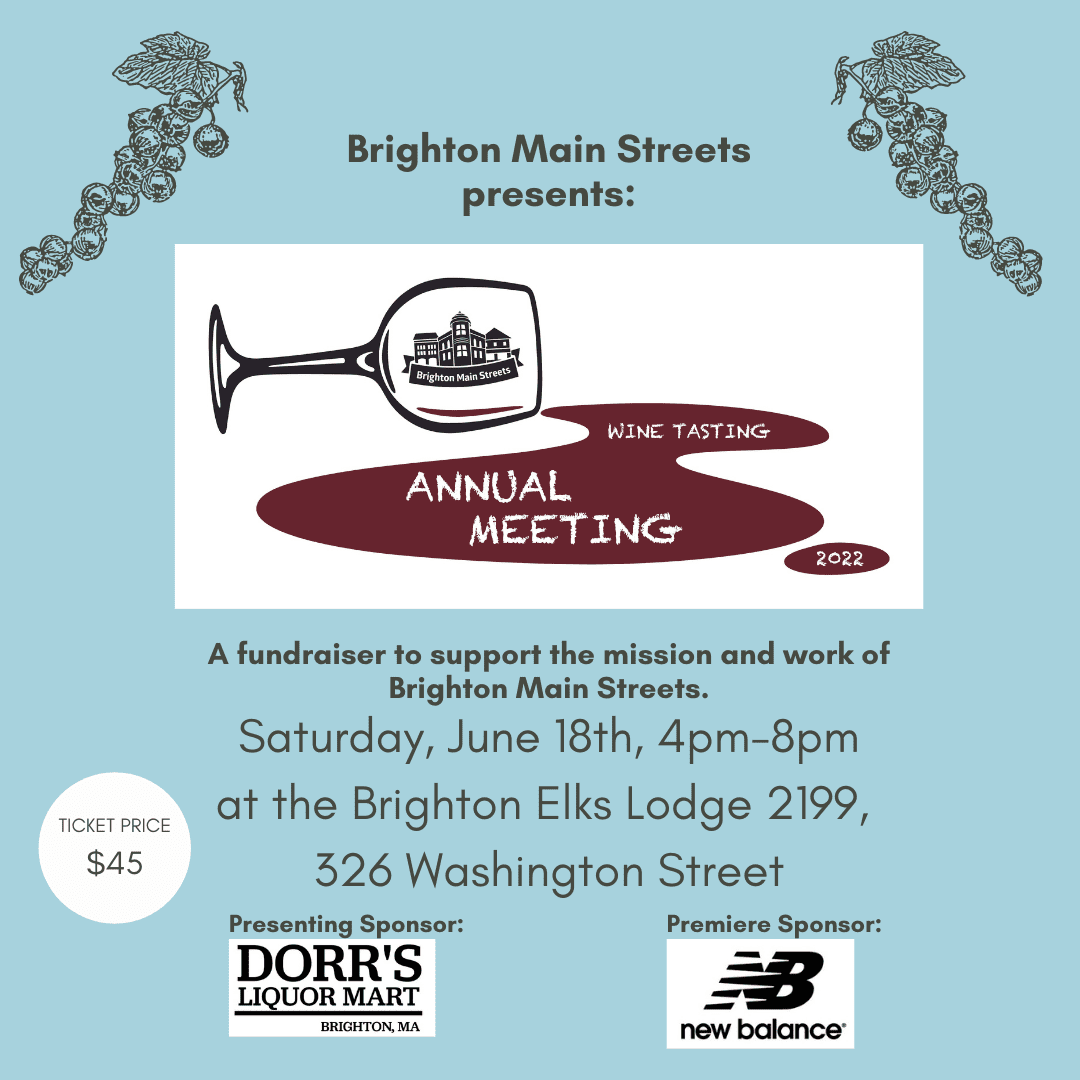 Brighton Elk's Lodge
326 Washington St, Brighton, MA
This year, Brighton Main Streets' Annual Meeting will help raise funds for projects and programming that BMS has lined up for next year. Presented by Dorr's Liquor Mart, the event will invite businesses and neighbors to join in on a night of fun and entertainment! We will have special guests, wine vendors and wrap it […]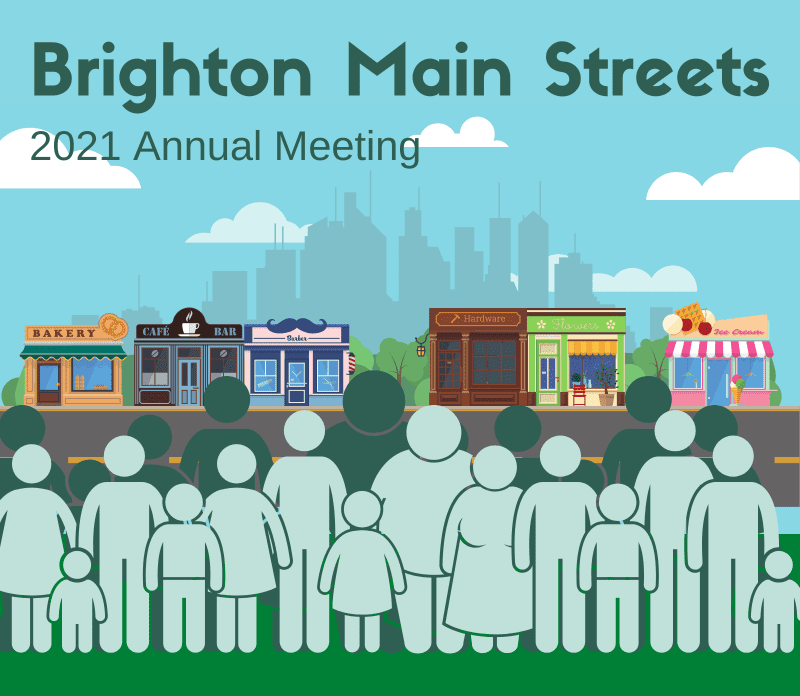 Brighton Elk's Lodge
326 Washington St, Brighton, MA
4:30pm: Registration begins at the Brighton Farmers Market. Here you can pick up your wristband for the BMS Beer Garden, receive your $10 Voucher for registering and pick-up your map of the district!
5:30pm: Brighton Main Streets Beer Garden OPENS. Stop by the Brighton Elks Lodge parking lot, where our signature Brato Brewhouse + Kitchen beer will be served and other soft beverages.
6:30pm: Our speaking program begins where we will recognize our 2021 Small Business and Volunteer of the Year, with our program wrapping up at 7:30pm.