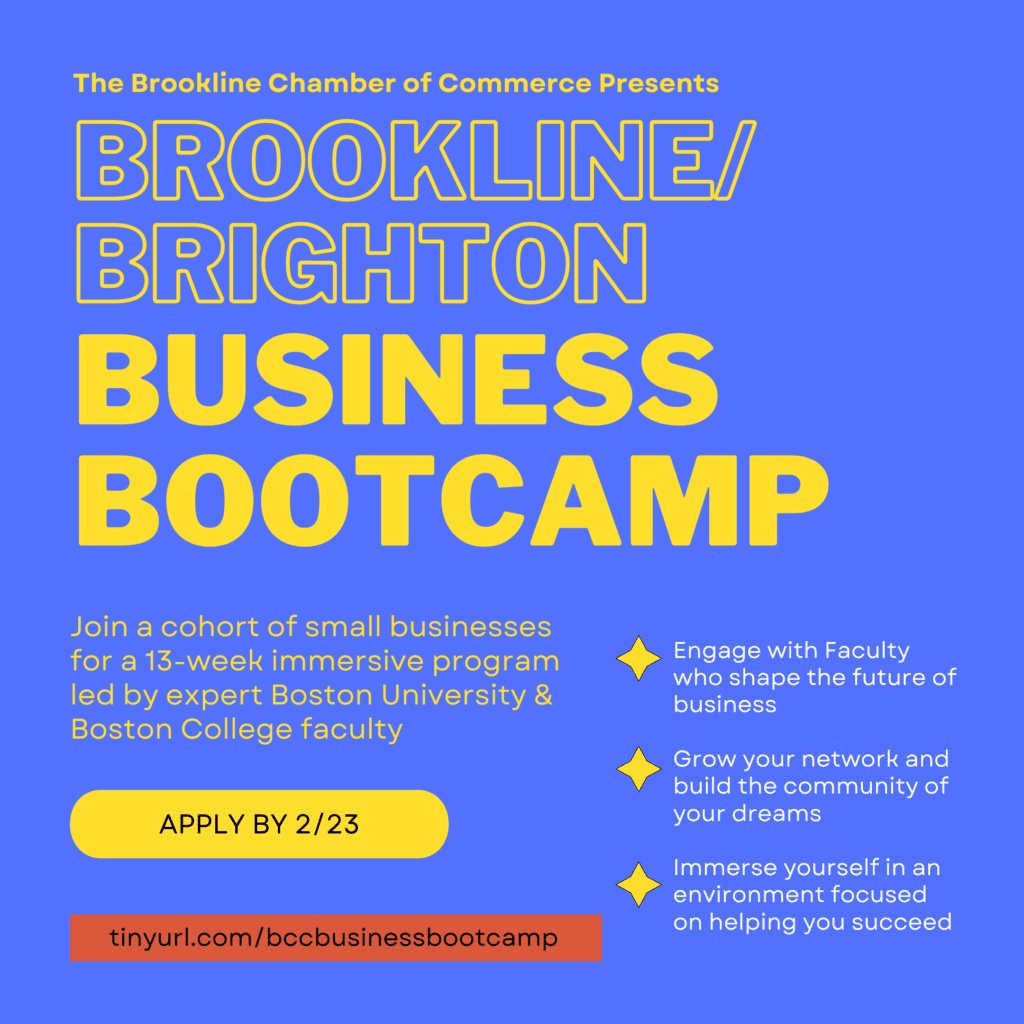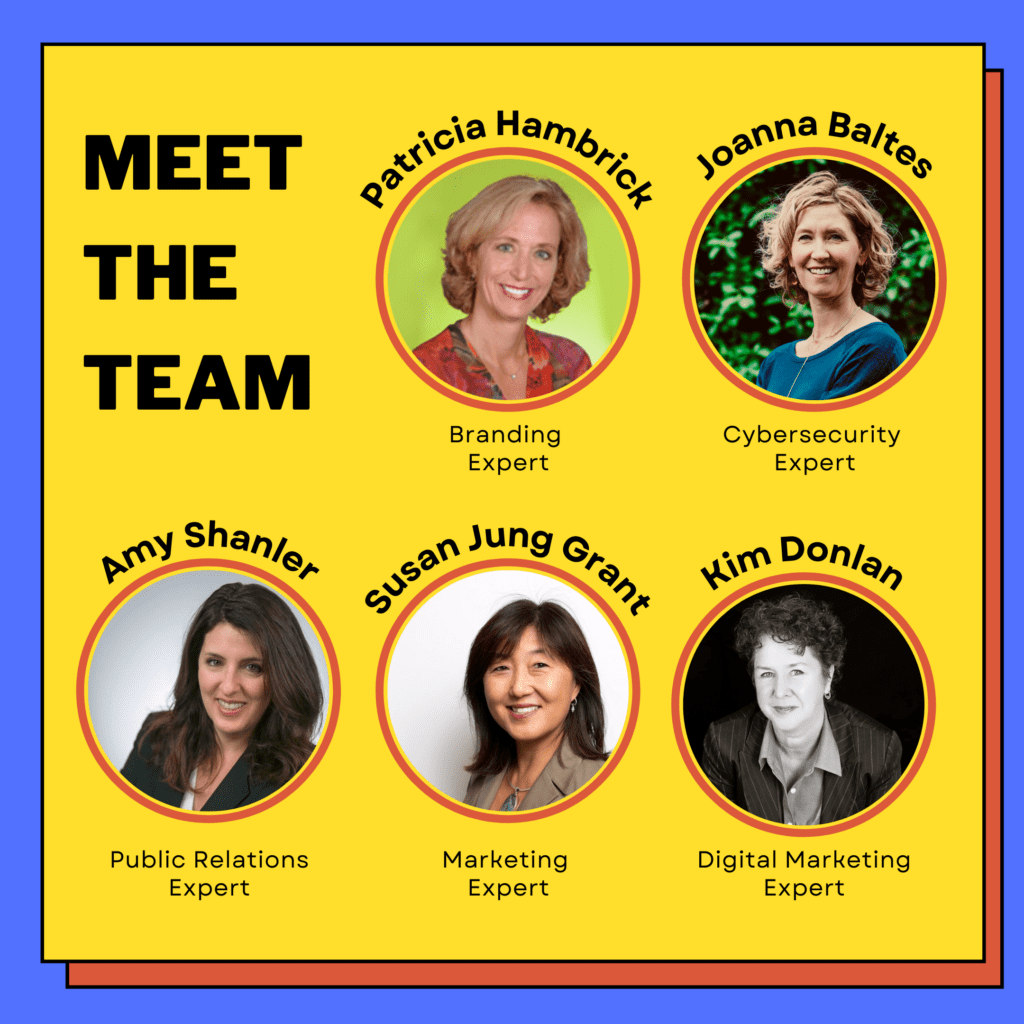 The Brookline Chamber of Commerce is launching with Brighton Main Streets – the Brookline/Brighton Business Bootcamp!
The Chamber will be partnering with four exceptional Boston University Professors and one remarkable Boston College Professor (Check out their bios on the registration page!) to create an extensive, 13-week course on marketing, branding, PR, and cybersecurity for Brookline and Brighton small businesses.
An intimate group of businesses will meet virtually on Monday and Friday mornings for hands-on instruction from experts in the field. We are strongly encouraging that two people per business apply so that if one person isn't able to attend a session, the other one person can.
In addition to interactive workshops, participants will be able to attend office hours for conversations with instructors.
This is a no-cost opportunity, but it does require a time commitment to be able to apply the strategies and form a cohesive community.
More info/application page is here.
We're hosting a 1 hour info session with the professors on Tuesday, February 15th, at 9:00 AM.