Love Your Block: Brighton Spring Clean Up Day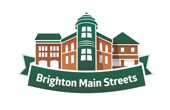 Pitch in for our annual neighborhood clean up day. Come and meet other Brighton neighbors. Or volunteer as a team, representing your group or business. Last year we had 25 volunteers who planted over 500 flower bulbs. More than 30 bags were filled with leaves, cleaning up our parks. Show your Brighton
pride. Love your block!
All groups and individuals must register! After registering, your neighborhood contact will reach out to you with more information.
More information and registration page (available after March 1) is on the City of Boston Love Your Block site: https://www.boston.gov/calendar/love-your-block-spring-cleanup-05-11-19.

Meet at the Corrib Restaurant 396 Market St, Brighton, MA. We will have gardening tools, gloves, and trash bags for volunteers to use.