Grow Your Business: Storefront Improvements and Microfinancing
November 16, 2017 @ 12:00 am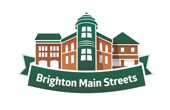 Brighton Main Streets is proud to present the first in a series of small business workshops aimed at providing professional services to our business community.
November's event will focus on the small business support available through Brighton Main Streets, the storefront signage and beautification assistance
offered by the Boston Main Streets' RESTORE program, and affordable small business loans through KIVA crowdsourcing.
Delicious, free hors d'oeuvres from Athan's will be available, as well as a cash bar. Door prizes include two hours of Quickbooks training, one free month
of co-working space at Workbar Brighton, or an assortment of office snacks from the new Trader Joe's on Western Ave. Looking forward to seeing you
there!
Event is free and open to the public, but please register on Eventbrite so we know to expect you!