Encourage a Teen at the Holidays
December 18, 2018 @ 12:00 am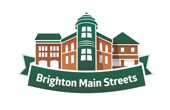 At the holidays, it's easy to find toy drives for young children. But did you know that Brighton High School is home to many teenagers who are struggling during the holiday season because they are homeless, living in shelters, living in foster care, are unaccompanied minors, or are teenage parents? These
students are working hard each day to try to meet the demands of their lives and of their academics and we would love to provide some support and encouragement
at the holidays.
The Brighton High community will be collecting donations of gifts for students this holiday season from any community member who is interested in "encouraging
a teen"! Last year teachers and staff were truly overwhelmed by the generosity of the Allston-Brighton Community and beyond! They were able to collect
gifts for every student in need at Brighton High School AND we had enough gifts to share with our neighboring high schools in Brighton–Boston Green
Academy and Mary Lyons High School–to support their students in need as well!
We hope you will consider supporting our teenagers again this year and we thank you for your kindness to some amazing and deserving young adults!
Instructions:

Write a supportive, encouraging note. The notes mean so much!

Purchase ONE $20-$25 gift card (Old Navy, Target, Walgreens, CVS, Dunkin' Donuts, TJMaxx, Marshalls)

Select a few small stocking stuffers (3-4 items: candy, socks, toiletries, tees, headphones, stuffed animals, water bottles, lip glosses/nail polish,
hats, gloves)

Place all items in a gift bag by Monday, December 18th to allow for distribution at our holiday luncheon

Drop off at Flatbread Company Brighton (76 Guest Street) between the hours of 11:00 am and 10:00 pm. Thank you
to Flatbread Company for being such an amazing partner again this year!
Organized and conceived by the Brighton High Community, with promotional support from Brighton Main Streets