Brighton Sounds Live Stream: Eddie Scheer & Willie J Laws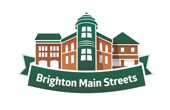 Kick off your summer with Brighton Sounds Live Stream. Four Boston-based musicians who have each traveled the world on tour making music and spreading good vibes are coming together to make a little summer music, right here in Brighton.

Eddie Scheer, Drums
Willie J Laws, Guitar
Johnny Juxo, Keyboard
Ksenia Vaslieva, Bass Guitar
Tune in on Brighton Main Streets' Facebook Page.
They'll be playing at the Corrib, but you can catch them right here filling our Facebook page with the sounds
of summer. There'll be give-aways throughout the virtual happy hour in the chat. Sit back and enjoy a little music and a lot of summer.