Brighton Farmers Market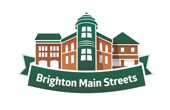 The Allston Brighton Health Collaborative is bringing you fresh food every Wednesday throughout the summer!
We have tons of great vendors on board, so come get your locally grown produce, grass fed and organic meats, fresh fish and so much more.
Contact our Market Manager to reserve a table for your organization or sell your products.
Check us out at our NEW location on Brighton Common.
Wednesdays June 19 – September 26, 3-7pm 30 Chestnut Hill Ave
Thanks so much to our sponsors, Presentation School Foundation, Brighton Main Streets, Franciscan Children's, Harvard Ed Portal, and St. Elizabeth's Medical
Center for supporting this access to healthy food.
We accept SNAP/EBT, HIP, WIC, Senior Coupons, and Veggie Vouchers. We'll see you rain or shine at Brighton Common!
Presented by the Allston Brighton Health Collaborative and the Presentation School Foundation Community Center